Digital Goniometer OPTRO-GON-021 (under development)
The Digital Goniometer is designed for measurement of engles and pyramidiс shape of prisms to an accuracy of 1-2".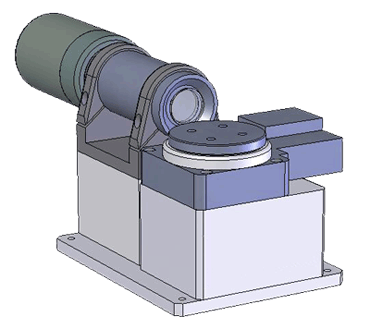 The device consists of an engular stage with digital indication (error below 1" of engle) and a digital autocollimator (error below 1" of engle). The measurement result is shown as the difference between the engles of two prism faces. The engle value is determined based on the aggregated readings of the engular stage and of the autocollimator.