Measuring Rotary Table OPTRO-UIS-041
Measuring Rotary table (MRT) is one of the mainstream metrological devices and is used in precise mechanical engineering, optical industry as well as for certification of measuring rotary sensors and devices of any kind.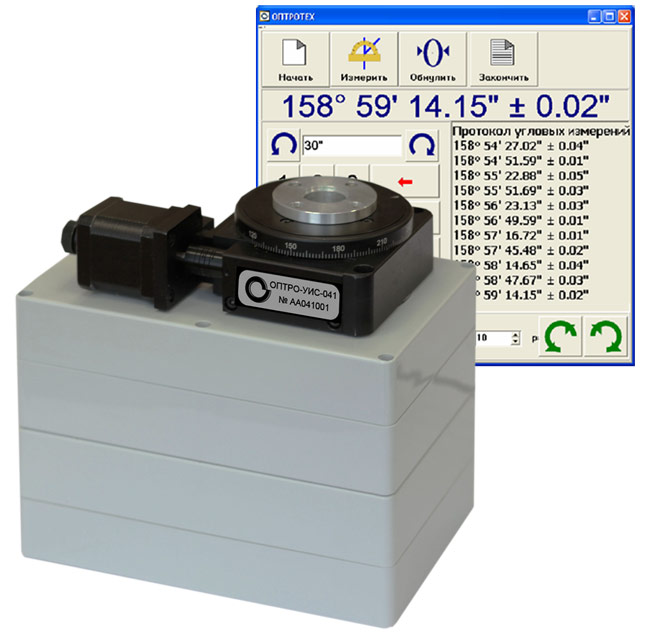 Measuring Rotary table OPTRO-UIS-041 was based on the standard rotating stage with stepping motor drive system with applying of Angle-Meter OPTRO-DU.
Specifications of OPTRO-UIS-041:
1. Range measurement 0-360°
2. Resolution of output data – 0.01"
3. Repeatability measurements – 0.05"
4. Accuracy measurements   ±1"
5. Accuracy Positioning   ±1"
Applying of Angle Meter OPTRO-DU lifts high requirements to table spindle precision, that are set by Haidenhain and Reneshaw sensors.
Advantages:
Low cost, small-capacity, high reliability.